No need for dead bones.





October 10th, 1997

You first meet someone and spend time learning who he or she is. You each learn about the other, spending some time getting to know what makes him or her tick, what likes or dislikes the other has, and you bond through the mutuals.

Time watches as you both draw close to each other, leaning on the other and being there to be leaned on. You share moments no one else can understand; even if someone knows the particulars, the touch of friends goes well beyond mere facts and events. You learn things about each other no one else could possibly know, or at the knowing not understand.

One day, as is known to happen in this finite thing called life, you both have to part ways at the fork that will see each turn onto different roads. At such times, all the nuances that cemented the friendship into a solidification tug at each of them making the approaching split all the more painful. But, time continues and those wounds heal.

Then, as is the nature of humanity, one of them passes on. When that happens, those same particulars that tugged at the forked-road parting, perhaps with various contacts beyond it, go beyond the simple tug into a very painful stabbing of the heart. This is the nature of humanity, but it is not the truth of the spirit.

You see, all along the way, those particulars spider-web back and forth to cause a strong join. Over time, they solidify into something far stronger and deeper than mere contact. It is the nature of humans. But more, it's the tool of the enemy who wants to sink deep his ugly fangs into you and wound your heart with the strings of yesterday. The deceiver enjoys inflicting pain and cauing us to look back even while walking forward.

Rather than small items that are when they are, and are not when they've passed on, the deceiver causes most to see those things as treasures to be relived, items to hold onto as connections to what was, memories that keep the past alive and artificially vibrant. He wants us to focus on those moments as things to be held in high esteem, as loose change to be held in our pockets for the rainy days of boredom and depression and reminiscing. It's a matter of dying.

Each moment that touches us is alive for the length of itself, but is dead as it moves beyond us into obscurity. The more we reach out to the past and hold onto it for comfort, the more we grasp the dead bones of moments better left among the forgotten.



       "Do not lay up for yourselves treasures upon earth,
       where moth and rust destroy, and where thieves break in and steal.
       But lay up for yourselves treasures in Heaven,
       where neither moth nor rust destroys, and where thieves do not break in and steal;
       for where your treasure is, there will your heart be also."
                                 Matthew 6:19-21

       (See also James 5:1-6 for those who are misusers of riches...)


I don't feel happy when those moments and events that tug reach into my heart. I don't laugh when I arrive at the fork-in-the-road with a friend. Joy is not a word that comes to mind when I lose a friend over time, nor do I jump with a smile when someone I know passes beyond the edge of life. But, if that person who takes the other road is Saved by Jesus Christ, I am content with the knowledge that he or she is in excellent company.

When someone I am connected to through shared time on this earth passes into the beyond and that person had already accepted Christ, I am very much content with the knowledge that the earth has lost a fine man or woman, and I am overjoyed with the knowledge that we will one day be re-united. That is the nature and the truth of The Spirit, and the spirit of The Word, and The Word of God does not make false promises, nor cast its connections and place its promises on the past.

Remember these words you've read here the next time you meet someone new, and daily as you share moments with those you already know. there is no wrong in making and sharing special moments, no bad in being close to those around you. The harm comes in not sharing the Good News of Jesus Christ with those very special people. For without Him, those people have nothing but dead bones to hold onto and even less to look forward to beyond the touch of life.

Look forward. Look often to cement friendships with the Saving Grace of The Lord -- given through example and testimony. If you remain silent, you not only have no guarentee that your friend(s) will have an eternity in Heaven to which to look forward, but you will also add one more particular to your own life: the particular of having withheld God's all-mighty Truth from your friend because of your fear or silence.

So, don't look back at the dead bones strewn about behind you. Look forward to eternity with The Lord, and build your present relationships on that Rock which is The Lord. If you add no other particular to your relationships with those you meet, do add The Lord!! You will both be rewarded by the effort (you and your friend), and the Lord will be Honored by your obedient actions.

And may The Lord add His Blessings top the particular of this article in the lives of all who read. may it take you forward and cause you no reason to stock up on dead bones.

Sincerely,
Andrew D. Festa
---
Jesus is Lord (Return to Home Page)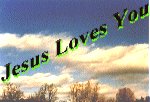 ---








THE CONTENTS OF THE POP-UP ADVERTISEMENT ARE
THE RESPONSIBILITY OF TRIPOD, NOT THIS PAGE'S
CREATOR. IF I COULD AFFORD TO TAKE IT OFF,
I WOULD. I DO NOT MEAN DISRESPECT TO TRIPOD,
HOWEVER, WHO HAS GRACIOUSLY PROVIDED SPACE.